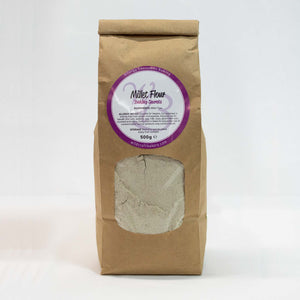 Locally milled, Gluten free certified Millet flour to feed your sourdough starter with. Learn how to use it on our blog here.
Ingredients
100% Millet Flour
Allergens
Please be aware: We are an allergy conscious bakery. Our premises is entirely free from gluten and peanuts. However, we do handle tree nuts, sesame, egg, milk, soya, (gluten free certified) oats, mustard and celery. Every care is taken to reduce the risk of contamination but our products may contain traces.
Storage
Store in a cool, dry place away from sunlight. Use within 12 months.